The whole world looks to Norway to learn from the Norwegian EV policy and market
First early mass market in the world with 54% market share for BEVs in 2020 on a national level
The Norwegian Parliament has an ambitious goal of 100% market share for zero emission vehicles by 2025
National grid of fast chargers every 50 km on main roads all over Norway
Rapid increase in commercial charging infrastructure, both basic home charging and fast charging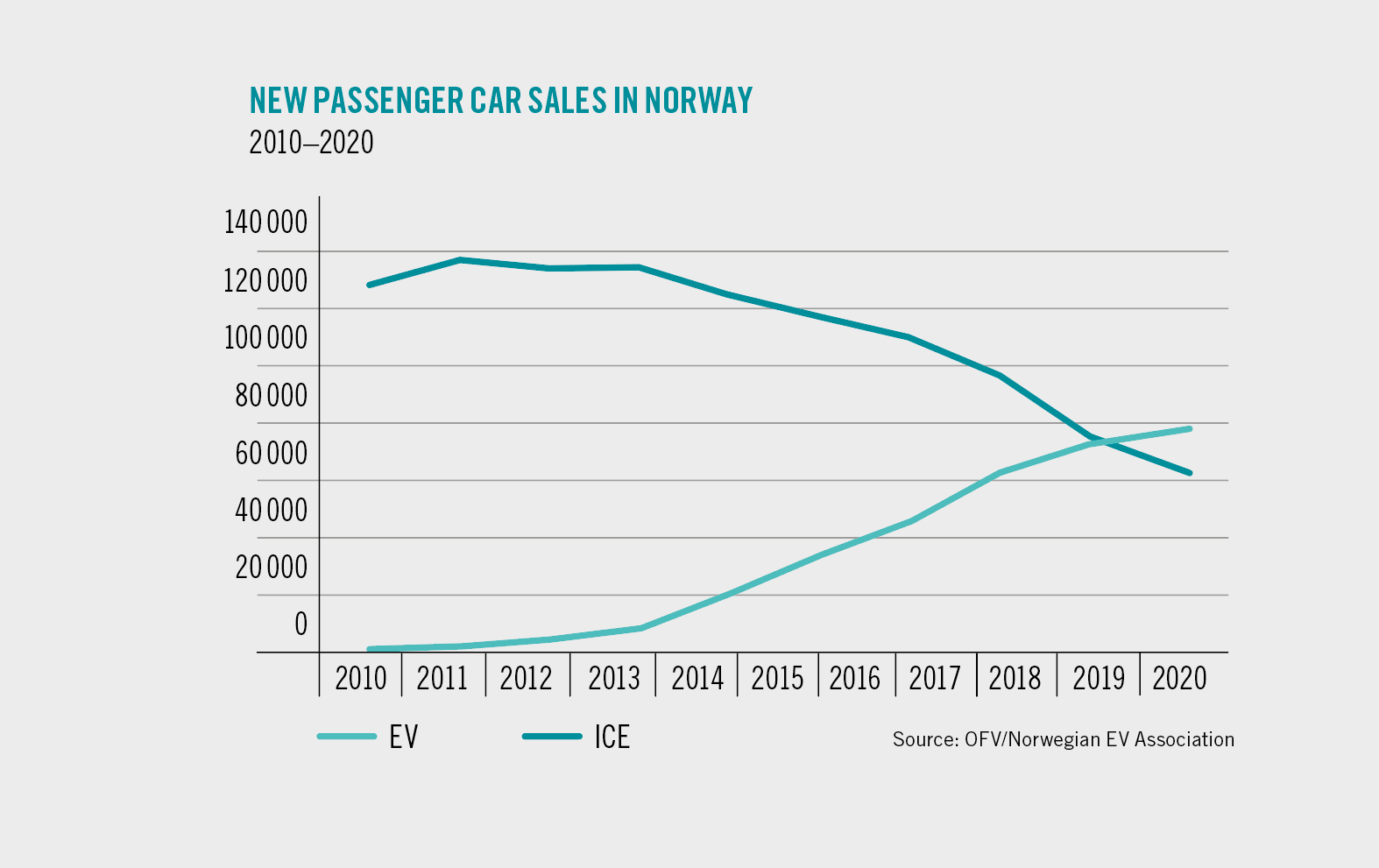 Norwegian EV policy and market
The Norwegian market share for electric vehicles is by far world leading at 74% in 2020 (54% BEV and 20% PHEV). Over 350.000 BEVs are registered in Norway in the beginning of 2021, constituting to over 12% of the total fleet passenger cars.
The Norwegian Parliament and Government have a goal that all new cars sold from 2025 should be zero emission.
This goal will be achieved by extending and adjusting the car tax system based on the polluter pays principle. This long-term Norwegian EV policy will contribute to further growth in the EV market and Norway will most likely still be heading the development of electrification in the transport sector. By 2022 the Norwegian EV Association anticipate there will be 600.000 BEVs registered in Norway.